I didn't know Brindisi was so beautiful!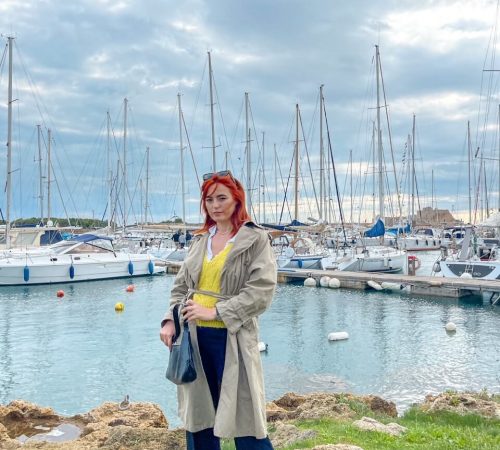 Hello everyone!
When RCDC Albania (a NGO with the focus on the regional development) offered me to join them on a 3-day trip to Brindisi, the first thought that came into my mind was, Why Brindisi? Is Brindisi a touristic destination to be considered by our customers at @euroasiatravelexperts or is it picturesque enough for my blog?
I did a little research and saw a few things that could offer, but on paper, frankly I didn't find it that much attractive.
But then…
When just arrived to the airport we were greeted by the amazing staff of
BrioBrindisi
, a start-p company that specializes in the hospitality there. They were so accommodating! Check out their Instagram account, they have so much to offer. We were accommodated at Hotel Palazzo Virgilio in the heart of Brindisi and so close to the bus and train station. Oh, the croissants we had there every morning! I had such a pleasant staycation there. I say "staycation" because actually this was the purpose of this trip to elaborate on an innovative idea of work-travel-vacation, through the project "EXCELLENT" organized by the Municipality of Brindisi (you can find them on Instagram as
@comunedibrindisi
in order to promote Brindisi as one wonderful destination -as I came to realize- for work-travel-vacation, otherwise named as smart-working.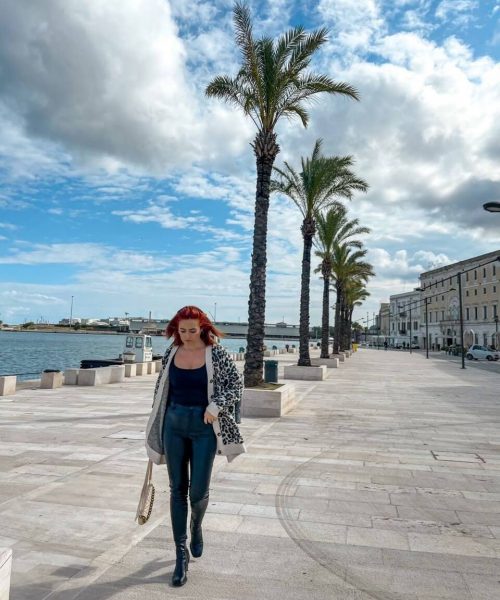 Bear with me to discover the beautiful attractions of Brindisi and especially the experiences you can have there. As a lifestyle and travel blogger I like to show you guys the little pleasant moments you get from a good place or good people rather then just a good sight. An that's how Brindisi felt for me. Brindisi has a very developed boat life and a very beautiful natural harbor. During our stay, a fair of yachting was being held and you could clearly see the welfare and the prosperity of this place. You can see from the pictures the good view they gave you as well.
We also visited the Aragonese Castle –
Forte a Mare
– which was built by King Ferdinand I of Naples in 1491 and has a great history engraved on those walls. The castle has an entrance from the water facing the harbor and is a picture-perfect spot.
Not far from the city is the Natural Marine Reserve of Torre Guaceto. A magical place to be, not only in the summer for sunbathing but it was also amazing on an October afternoon exploring. You could feel the breeze on your skin and hair, could hear the birds chirping, the waves embracing the shore and listen to so many interesting facts given by such a charming guiding girl.
We couldn't leave that place without visiting Sea Turtle Recovery Center, where I felt so much love and care was given for the sea wildlife and nature. I loved wondering on those wide boulevards lined with palm trees where you could shop some very unique fashion items handmade on the region. Or even enjoy an espresso or have some dessert on the seafront promenade. We had a session of morning yoga on that beautiful promenade and right there it felt like I was living in Brindisi. Right in this moment I realized how wonderful it would be to spend some time while working and vacating at this wonderful city.
And guys, I can not start talking about the food there, especially the seafood and the wine. Well, you know Italy! I hope you got my message. Brindisi is really wonderful! You'll enjoy every moment there. You won't have to rush from one attraction to another, you will not face endless crowds and you won't have to suffer to find a good restaurant. Check out my pictures and videos on
Instagram
so you can get a glimpse of my experience there. Leave me a comment and stay tuned till the next post! With much love and appreciation. Ilda.